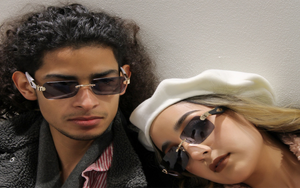 EMINENCE CUSTOM MADE
GLASSES
KING COLE LUXURY EYEWEAR
"Strives to become an exclusive worldwide leader for luxury urban fashion "
We are a family owned lifestyle brand that started in 2021 out of Detroit by Lamar and Dounia Cole. We specialize in Bling Eyewear. Our goal is to put the bling into everything you decide to wear. Welcome to A URBAN FASHION LOVER"S PARADISE.
OUR FOUNDER
Born on the Westside of Detroit, MI, a young Lamar, also called King Cole goes by many descriptions. Entrepreneur, songwriter, author, fashion designer, a 90's baby who is bringing new perspective and impact to the fashion & entertainment industry, intent on molding his legacy over the decades to come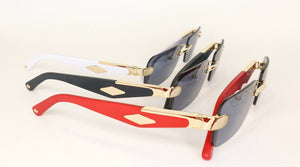 ENJOY ELEGANT AND LUXURIOUS
FASHION STYLES
GET READY TO ENJOY THE SUN LIGHT
Eminence Collection
Eminence Collection was inspired by Designer Lamar Cole bringing his "Bling Eyewear " brand to life. These are the very first creation in the long line of many future eyewear products that will revolutionize the Bling Eyewear Niche.